Enterprise software is an umbrella term for all the software used in a larger business environment. What does the term mean exactly? What makes it different from consumer or SaaS?
What is Enterprise Software?
Enterprise software is a broad term. There is a lot of software out there that claims to be enterprise software so what exactly is enterprise software? We have tried to define what enterprise software is and give some examples.
Enterprise Software (sometimes referred to as enterprise software or ERP software) is an integrated computer software system that is designed to help businesses work more efficiently. These programs are used to streamline the financial, manufacturing, supply chain, and customer relationship management processes.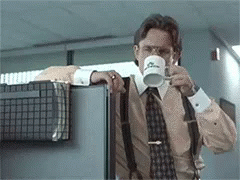 Enterprise software helps businesses manage their most important assets—their people, products, and data. It helps organizations plan, automate, execute, monitor, and report. It helps them focus less on their software and more on their business, so they can grow faster and be more profitable.
Generally, enterprise software refers to the software used by the business rather than by individuals or households. A lot of people use the terms "enterprise software" and "business software" interchangeably, but the terms aren't exactly the same. For instance, an enterprise might be a company whose products are distributed through the internet. Another business might be a publishing house. The software used by banks or banks is often called "financial software." Note that this isn't the only type of software used by banks, but it's one example of what an enterprise might use.
For example: Salesforce is a marketing and sales platform that comes with a wide range of features and functionality. The software is developed for companies with over 5 employees and the pricing model depends on the number of users and its functionalities. It comes with many features such as sales and service automation, marketing automation and social tools. Salesforce is an example of enterprise software as it is developed for medium and large companies.
In a nutshell, "enterprise" typically refers to a business organization of a large scale that is involved in multiple areas. A typical enterprise comprises several departments. A business will have an operations department, which is in charge of running the day-to-day activities of the company. An enterprise will also have an accounts department to look after its day-to-day finances. A typical enterprise would have the following:
Sales Department;

Engineers Department;

Financial Department;

Legal Team;

Public Relationship Management Team;

Customer Relationship Department (Accounts Management);

Call Center.
For each department there is a designated software to help with day to day operations, automate those business processes. For sales there is Salesforce, for finance there is Quickbooks, and for human resources there is Workday. These three cloud computing software's are the current leaders in their specific industries and take care of day to day business activities. Salesforce handles sales and marketing departments and automates daily operations and helps sales reps and sales managers in managing and tracking leads and opportunities. Workday helps HR and finance departments and auto-manages employee relations, compensation, and time and attendance. Quickbooks is a financial software that handles all financial operations and helps track budgets and forecast future revenue. These are some of well known enterprise software brands, however there are more enterprise software providers like LabiOffice Suite.
Enterprise Software Types
What kind of software do you need? Great question! There are a number of different types of software out there, and while the individual categories may overlap, it's helpful to identify the main ones so you know whether they're likely to apply in your case. As we can see from looking at this sample list, most items fall within the category of enterprise software. That's because such applications aim to support larger organizations, so naturally these descriptions should come as no surprise! Let's take a closer look at them.
HR (Human Resources) Enterprise Software
Large organizations could have hundreds of employees. Some of these employees might be in charge of Human Resources. While some are sure to have varying titles, the ones whose names are on the department's main door are generally called HR reps or entry-level HR professionals , which, depending upon an enterprise's location, might even require certification. Being an HR rep for a large enterprise can be quite challenging because it could include everything from hiring new staff to ensuring each employee has appropriate time off to honoring pensions and other retiring benefits . Some large enterprises have local offices that are subject to specific labor legislation that must comply with or risk financial penalties or lawsuits . Thus, specialized software that assists H.R. sales representatives with their work is vital for most organizations.
Customer Support Enterprise Software
When an enterprise has many customers, there is no way that the enterprise's staff alone will be able to cope with the number of requests that come in each day. To this end, most enterprises have some sort of customer support center where they will frequently reply to customer requests by phone, email or live chat. There are three kinds of software available to allow an enterprise's staff to do their jobs effectively when dealing with customers who want assistance with whatever problems they encounter:
Ticket Management Software;

Live Chat to assist customers online;

Cloud Call Center to assist customers via phone support.
Clearly, the first and most obvious way in which software helps when it comes to customer support is by facilitating communication between customers and their service representatives. But software can also be utilized for much more than just tracking said communication. By monitoring metrics such as the average response time based on real-time data or certain key trends such as total support requests submitted over time, companies can gain a better idea of how their customer support is performing and what they might need to improve.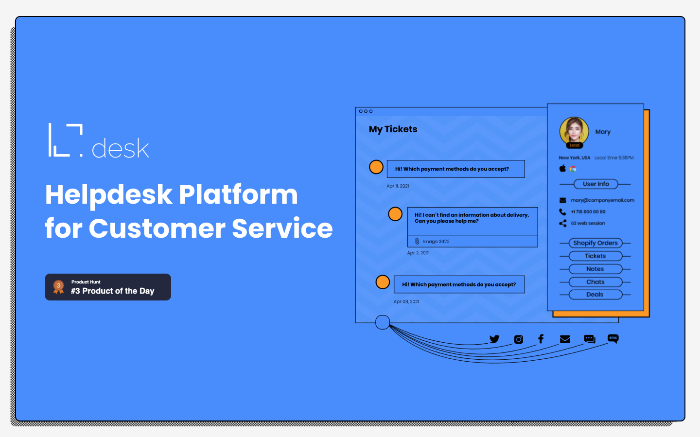 ---
Customer Relationship Management (CRM) Enterprise Software
CRM is an efficient way to manage a company's relationships with its customers - whether they be from a past sale or from a potential lead. CRM helps brands build profitable relationships by allowing companies to track, organize, and maximize interactions.
Customer relationship management software is a vital tool for large companies to use. There are a number of vital uses for a CRM. It can help a business keep track of their clients and their needs, which is especially important for companies that have body shops or other relevant service based businesses. It can also help a business run their sales department more efficiently, so they can increase their sales and revenue. Having a good CRM will allow a company to have a better understanding of their clients and will also allow them to have a better understanding of their employees, so they can have a better working environment.In the following sections, explain the difference between the two sentences.
ERP (Enterprise Resources Planning)
ERP is more than just a software application. It is something you actually set up and maintain to improve the efficiency of your business processes. By staying organized and using technology during the process, you can easily integrate many different features into one system. ERP makes it easy to manage all of your most important tasks and people in a single place, and that way you know where everything is and who's responsible for which jobs. In fact, even if you weren't aware what ERP means, we think the example above still managed to explain it pretty clearly!
Email Marketing Enterprise Software
In order to both survive and thrive, it's important for organizations to both acquire new customers while simultaneously developing trustful relationships with existing ones. Addressing this challenge by relying on email has proved quite useful since it is still the most trusted communication medium in business. Technologies continue to develop at an impressive rate so keep in mind that email may not be the end-all solution in communication, but you can almost always expect it to be around for a long time (if not forever).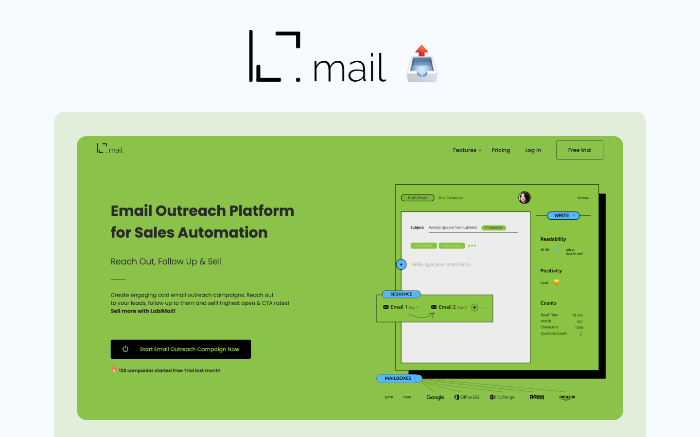 ---
After going through this article, we hope you have a better understanding of what an enterprise software is and how it can be used to benefit your business. We also hope that you have a better idea of the different kinds of enterprise software that are available.
In conclusion, there are a variety of software that can be used for various business operations. An entrepreneur, company or business can choose from a variety of enterprise software for their business. It is important to select the right software that is a perfect fit for your business operations, takes into account your business needs and is supported by a reliable enterprise software provider.
LabiOffice Suite is a set of Enterprise Software and SMB Software for all types of niches and business operations. With LabiOffice Suire you can find enterprise software for customer support, enterprise software for email marketing, customer relationship management and more.
We hope that you enjoyed our blog post! If you are interested in learning more about the best enterprise software solutions, please feel free to contact us anytime at [email protected]. We are always more than happy to help you find the best software for your needs. Thank you for reading, we appreciate your time!
Hey? , Check out these Top 5 HubSpot Alternatives & Competitors in 2021 for Enteprise!